About
We are a family run business based in West Sussex. Where possible, we strive to use fresh locally sourced and organic ingredients to create delicious dishes. Be it a simple birthday celebration, a romantic dinner, a corporate event or an exquisite wedding reception, we provide professional catering services throughout Sussex and the neighbouring counties tailored to meet your specific needs.
We work with approved venues or at your desired location to make your special occasion truly unique.
"From weddings in Barns, country houses, marquees and clients' beautiful homes and gardens, it is such an honour and a real pleasure to meet so many people and know that I can be part of making their day something really special"
Susan Quinn - head chef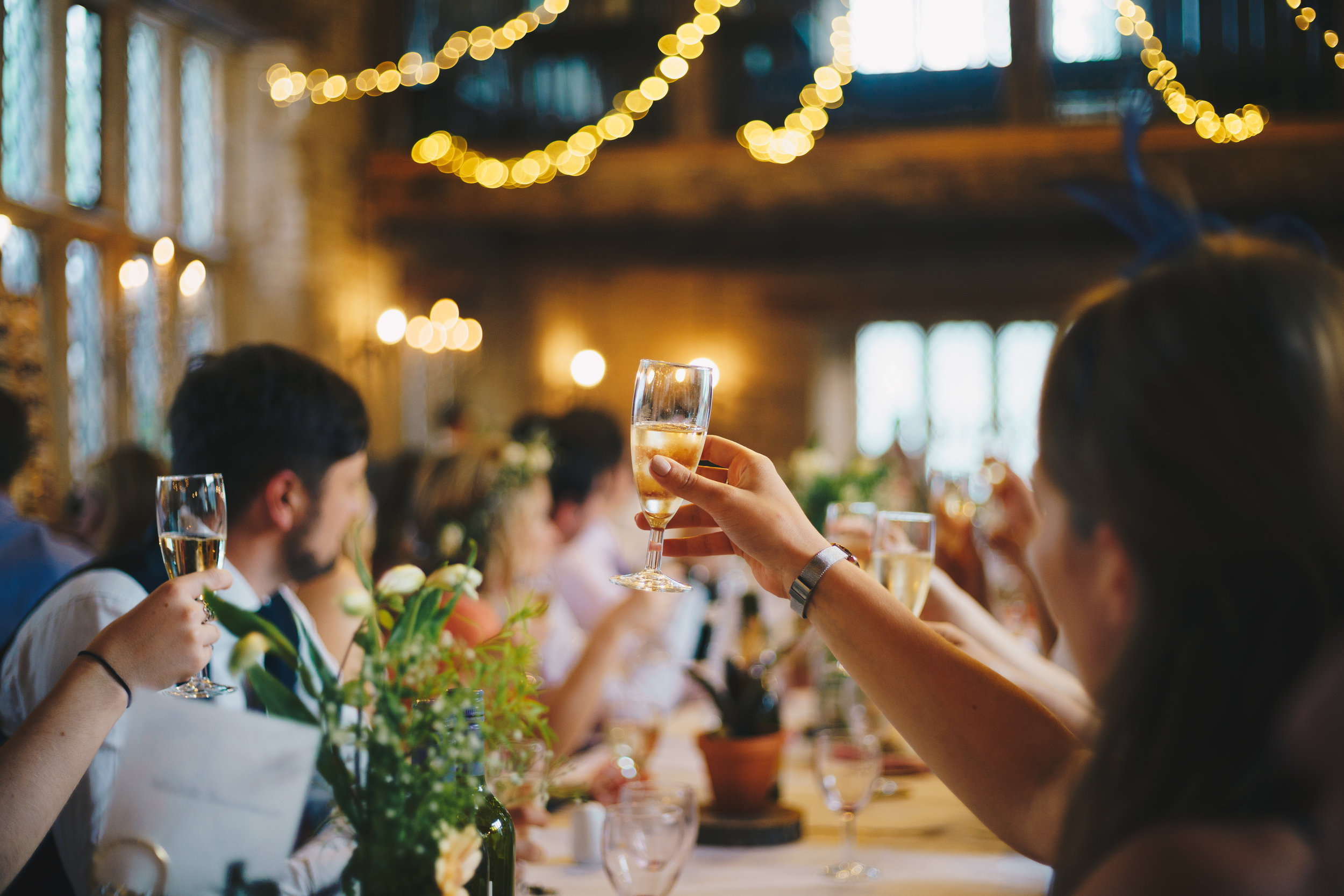 History
Susan Quinn started her professional career as a commis chef serving an apprenticeship at The Berkeley Hotel in London. As part of her apprenticeship, she spent time at Claridge's, Grosvenor House and The Savoy hotels, whilst studying at the renowned Westminster Technical College (now known as Westminster Kingsway College). The College, with past students including Jamie Oliver and Ainsley Harriott, is cited by Jamie as "The best catering college in England"
After completing her apprenticeship, Susan specialised as a pastry chef in some of London's top establishments, The Westbury Hotel and The Inn on the Park before moving to the renowned entertainment and media establishment, The Groucho Club, where she was head pastry chef. She had the pleasure of making Madonna's birthday cake, fruit salad for Lenny Henry and special sorbet for HRH Prince Edward, amongst others.
Yearning to branch out on her own, Susan won support from the Prince's Trust who helped sponsor her new business. Catering for business lunches in the City of London and private dining clients, Susan soon established a well-earned reputation for her culinary skills.
After a career break to help raise her two young boys, Susan moved to West Sussex with her family. Keen to establish new culinary roots in West Sussex, Susan launched Quinn's Catering. Susan catered for private dining clients, charity events, car launches, special family celebrations and weddings. It is with wedding catering that Susan has really developed an enviable reputation, where she has had the pleasure of providing bespoke wedding catering services to well over 200 special couples.
Susan helped to establish The Great Barn at Dorset House (now known as Bury Manor Barn) as a wedding venue, as their wedding coordinator and exclusive wedding caterer since 2003. She is also the in-house wedding coordinator and exclusive caterer for Eartham House at Great Ballard and more recently taken on the same function for Slindon House. Susan is also delighted to have been recently been appointed as the wedding coordinator and in house caterer for the beautiful Hell Fyre Barn.